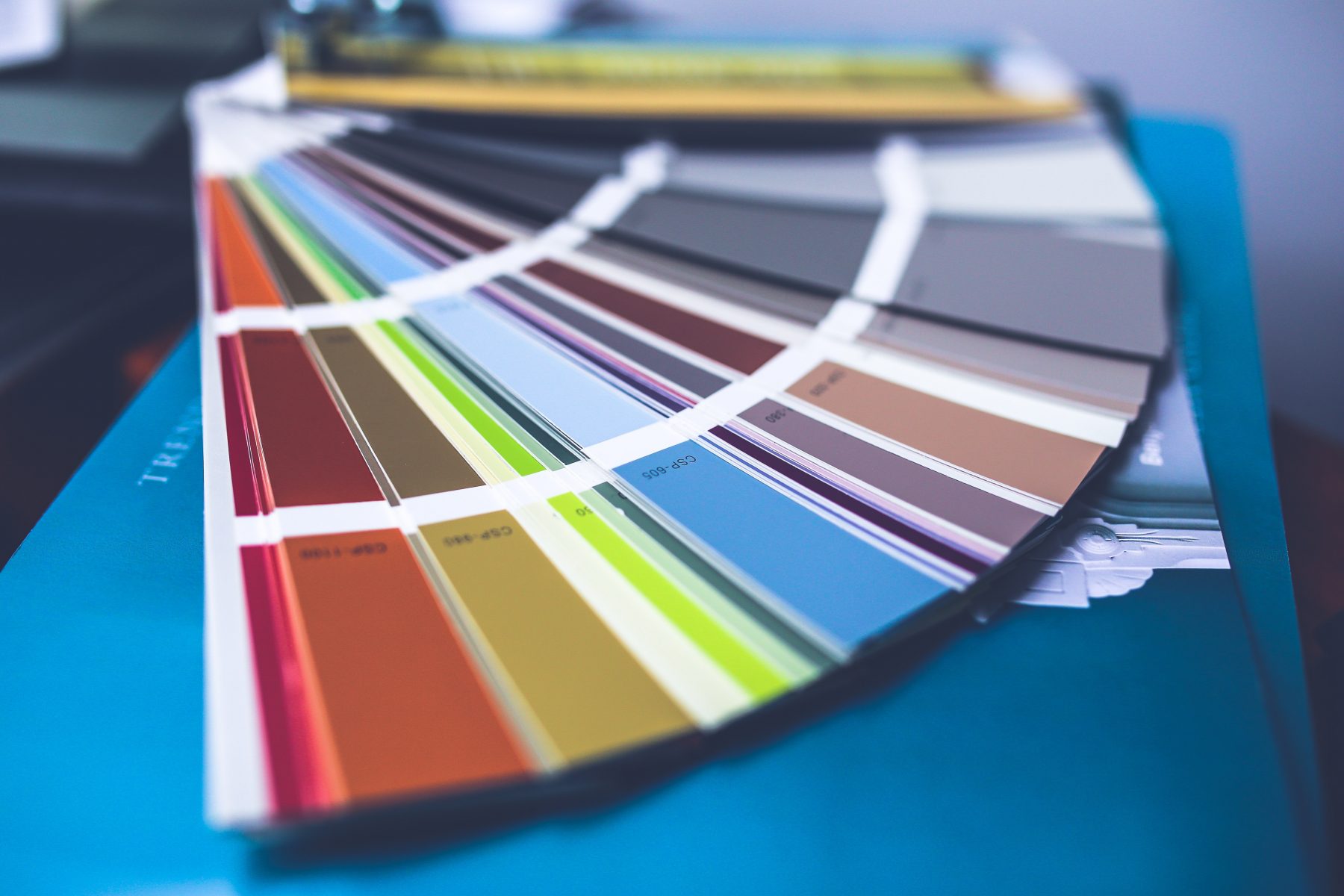 Popular rooms in your home should feel warm and welcoming, but over time they can feel the exact opposite. If you find that your home isn't as cozy as it used to be, or if there are interior design issues you're unsure of how to fix, there are ways to revamp your living space with color. By utilizing color in home renovations and decor, you can recreate an inviting space in your home.
Renovate
While the sound of renovations may be off-putting, you don't have to scrap an entire room to start fresh. In high traffic rooms like the kitchen, minor improvements and changes in color scheme can transform the space. If this sounds like something your kitchen needs, first look into the cost of an average kitchen remodel, so that you can develop a plan. By researching the costs of kitchen remodeling materials and elements, you can decide which aspects you want to change.
A great way to refresh your kitchen without breaking the bank is to refinish the cabinets. This is an excellent opportunity to incorporate some color into the room to increase its inviting feel. A few colors that can transform your kitchen are: yellow, red, blue, white, green, and gray.
Yellow (a cheerful color) and red (an intense color) are warm tones which are thought to stimulate an appetite. This can create a welcoming atmosphere when it comes time to entertain guests. On the other hand, blue, white, green, and grey are all cool-toned, which creates a calming and inviting atmosphere.
Just be sure that whatever color you decide to use, it complements your other design elements. White cabinets, for example, will partner with most other colors you choose, whereas wood finishes will go with colors based on the tones in the wood. It's also important to note that should you decide to go for bold colored cabinets, balance the space with neutral walls. Too much color can create chaos instead of warmth.
Other renovation projects you can tackle to make your space more inviting are upgrading fixtures, appliances, and flooring. Mixing and matching finishes are a great way to add depth, as well as feature any accent colors you use throughout the space. Keep in mind that these renovations are not limited to just your kitchen. You can perform updates to any room you feel needs updating.
Decorate
It may sound too easy, but utilizing decor as a way to incorporate color is a surefire way to make a space inviting. When decorating, it's essential to consider the feelings you want a room to evoke. You also need to keep in mind what colors pair well together to prevent chaos and a look that's displeasing to the eye.
Inviting colors to keep in mind when decorating are lighter shades of yellow, blue, purple, and green, and darker tones of burgundy or mustard. Incorporating these colors as accents in your decor can make your space warm and cozy. If you're unsure of which colors partner well with each other, or maybe need some inspiration, look into cozy color schemes to give you some ideas.
A few decor pieces you should consider using as accents are area rugs, throw pillows, and blankets. Mixing and matching colors and textiles with these pieces will draw the viewer's eye and make them feel welcome to relax. You can even incorporate color into the candles you choose. Find inviting scents such as vanilla or cinnamon, and choose ones with colored wax for a subtle pop.
If you prefer a neutral color scheme with only pops of color throughout, try adding an accent wall. Find a wall in your room that you want to be the main focus and paint it a pop of color that complements your existing color scheme. If you want a more bold design, try peel and stick wallpaper murals to incorporate unique designs and patterns.
By incorporating color into your home through renovations and decor elements, your home will surely transform into an inviting space.